Kinderland Shuvelan Mini
With a total area of 2300 m2, Kinderland Shuvelan Mini is a multifacility family entertainment center for all ages! With more than 11 activities, kids will experience real professions like being a doctor, a firefighter, a beautician and others. A variety of arcade games, trampoline areas, city maze and climbing walls are ready for you to discover and have lots of fun! Feeling Hungry? Our state of the art restaurant and café sections will be at your service for you to enjoy delicious food and have a memorable time with your family.
Kinderland Shuvelan Mini has 7 different profession alternatives at specially designed centers (Arts and Crafts Center, Supermarket and Interactive Kitchen, Fashion Studio, Beauty Center, Fire Station and Hospital) for your kids to experience the professions and learn about them.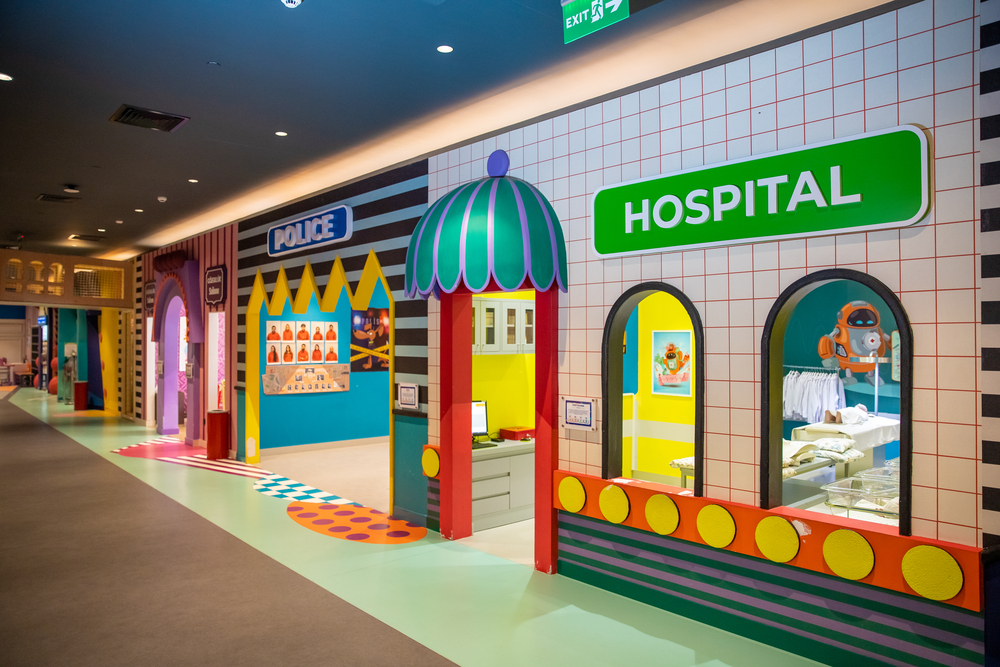 Kinderland Shuvelan Mini offers two specially designed Party Rooms together with additional Karaoke Rooms to make your events unforgettable. Who has talent for singing? Book one of our Karaoke rooms to have fun with your family and show your singing skills.
Kinderland Shuvelan Mini has options for your little ones as well. Our soft play and water play areas are designed to provide safe fun for toddlers, while the Adventure Center in the entrance of the mall offers great adventure and extreme fun! Show your courage and have an action-packed time while you are trying to reach the top level.