Slide
Grab your mat, put your headgear on and join us in the fun! Try the Slide, our unique inter-floor ride, and start your journey between Deniz Mall's different levels. Anyone over the age of 7 can experience this unique excitement. It is the best place for those who love speed and fun, and here you can try both!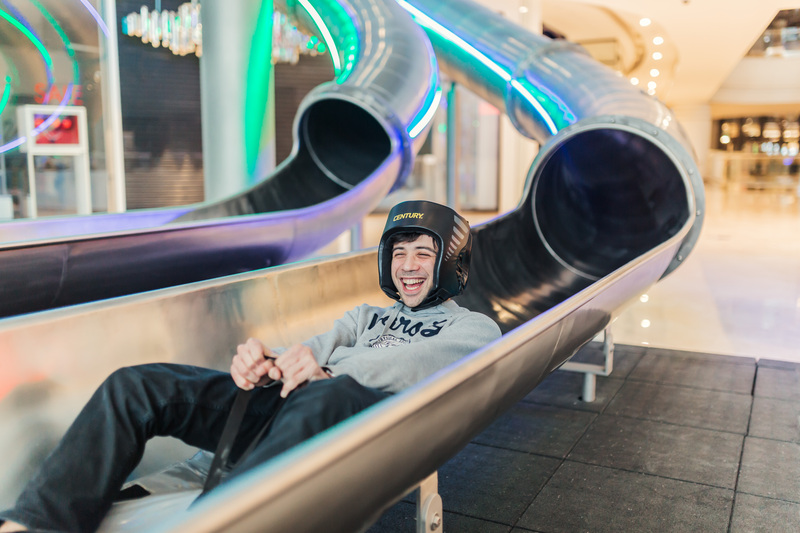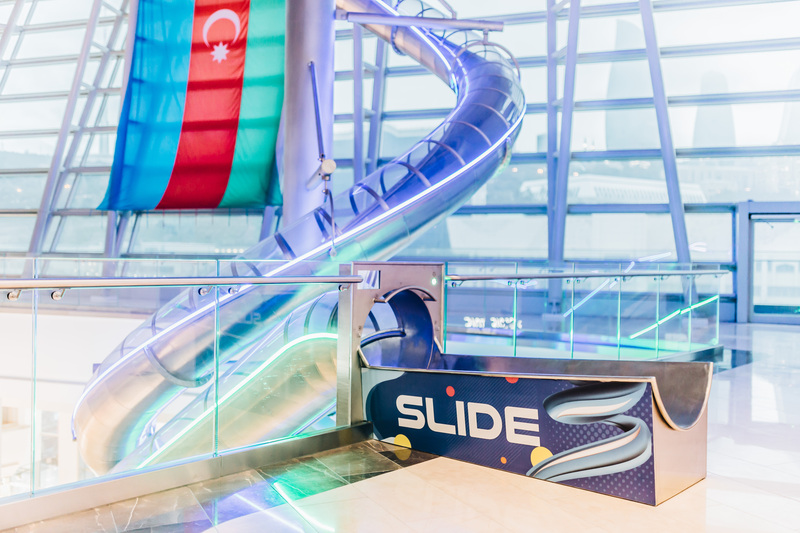 Our inter-floor rides offer a different excitement and experience to people over the age of 7, prepare yourself for a great journey if you love speed, extreme heights, fun, and joy. This attraction will provide you with lots of fun and put you in great mood for the entire day! Our professional trainers will prepare you for a safe, fun and unforgettable journey before you start the descent.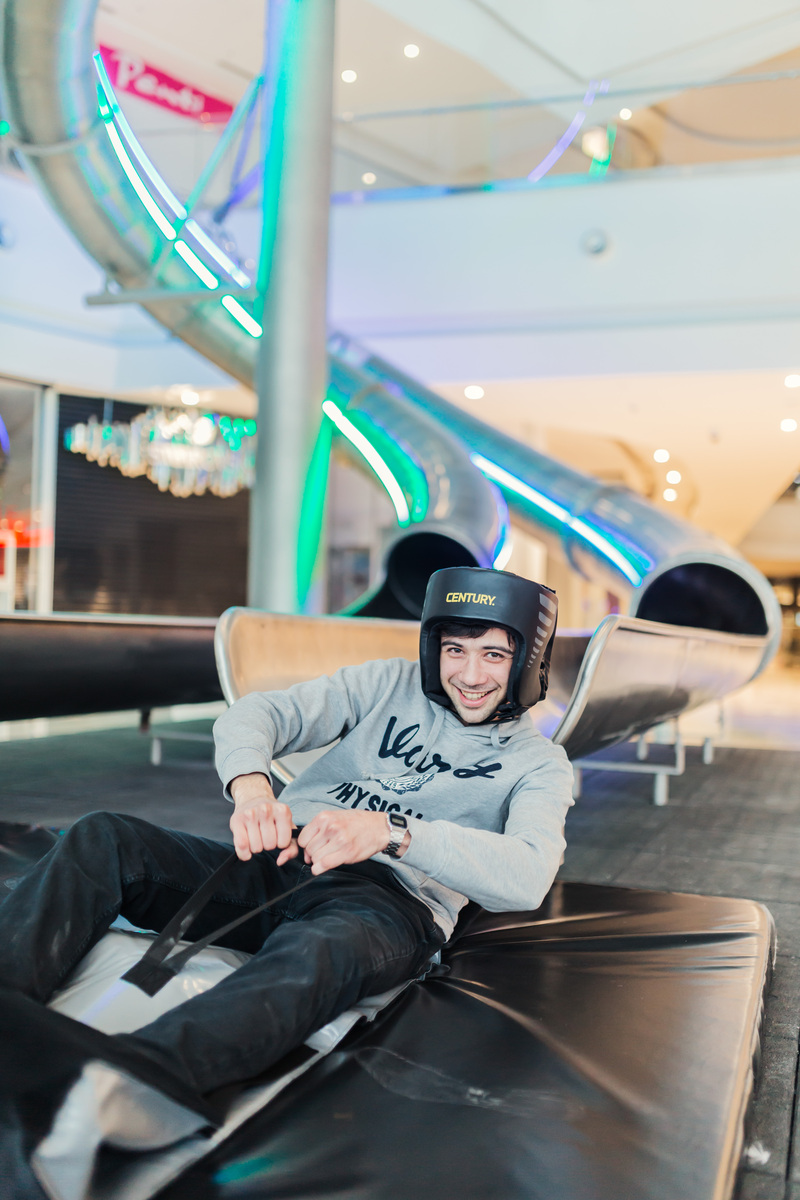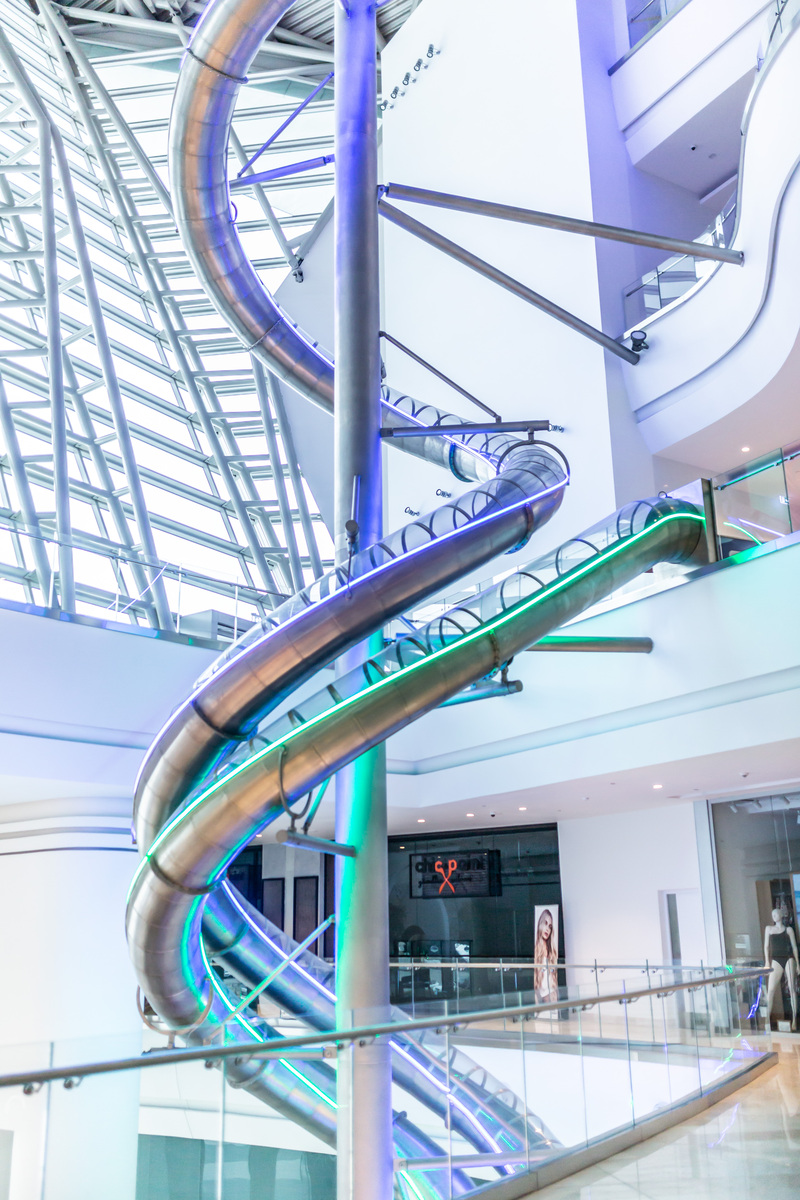 The slide has two different paths located on 3rd and 5th floors of Deniz Mall. Two large steel tunnels specially designed for children and adults to experience fun and adrenaline! Everyone over the age of 7 can use the smaller slide with a length of 27.2 meters and a height of 11.5 m on the 3rd floor, and everyone over the age of 14 can use the big slide on the 5th floor with a length of 58.3 m and a height of 24.2 m. After crossing this distance at high speeds, our guests will land on special soft mats located on the 1st floor.